When you read the other urban fantasy works out these days—with those badass heroes and heroines in leather and hijinks and fancy weaponry—McKillip's
Ombria in Shadow
seems a tamer work in comparison. It was hard for me to get started with the book—the scenes were too rustic, the heroine too commonplace, the hero too subdued. You may have heard of '
cozy mysteries
';
Ombria in Shadow
seemed like a 'cozy fantasy'. But give it a few chapters, and
Ombria
will reel you in with the elegance of the words and the charm of uncomplicated blacks and whites.
The reason I am talking of blacks-and-whites may not resonate with you. In today's fantasy works, there is too much scope for greys. You may sympathize with villains, heroes may fall in honour, persons with dubious character may turn out to be the lynchpins (or the traitors).
Ombria
is not a tale of who is the villain or will the villain remain a villain. It's a tale of two cities, Ombria and her shadow city, and the magic to access these cities and harness their power. The imagery in the books is so potent that you will constantly have an impression of nostalgia, of old faded vintage photos, of dusk and shadows. I don't know many authors who can strike at me with such forceful imagination as McKillip.
The tale is simple. There is a malevolent being, Domina Pearl, who wants to gain power over the city of Ombria and the shadow city too. She kills the king, throws out his mistress, imprisons or murders his supporters, ensorcells the young prince, and blackmails the hero, who is a bastard with no legitimate claim to the throne. Of course, she does other evil stuff too, but into her way comes a waxling (a sort of halfling) named Mag, whose mistress is a powerful sorceress in her own right. How these persons cross paths and meddle with each other's lives is curious and endearing.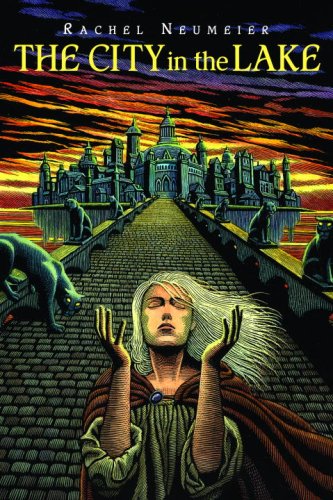 I read
The City in the Lake
by Rachel Neumeier some time back, and the story was too remarkably similar to Ombria— twin cities, an evil sorceress desperate to harness their power, the bastard and his halfling sister. Is this a common topic then—the magic of twin cities? I found the similarities in the two books odd and uncomfortable, but maybe that's just me.
Warning: the ending will surprise you and leave you thinking for a long time.
Rating: 8/10